In May 2016, EMP Museum, in conjunction with CBS, opened the blockbuster exhibit, 
Star Trek: Exploring New Worlds

.
 Created in part to celebrate the 50th anniversary of Star Trek's first television appearance in 1966, the exhibit spans all Star Trek series as well as the films (including the most recent Abrams iterations). Curatorially, the exhibit covers the origins of Star Trek in the Sixties and strives to promote the messages of optimism, exploration and equality the have been lynchpins of the franchise throughout all its permutations
For the design of the space, I worked with the Design Studio Curious Beast, who designed all of the casework and environmental features such as the planetscape rocks and central bridge structure. It is the biggest project I have worked on at EMP and is truly something to behold.
LLAP.
Exhibit run: May 2016 – March 2017

Exhibit Space and Case Design: Curious Beast
Gallery photos: Brady Harvey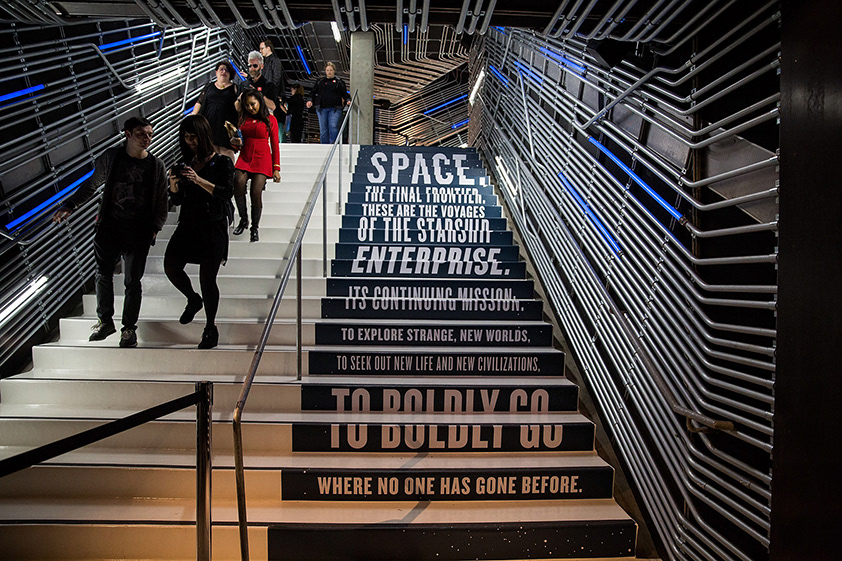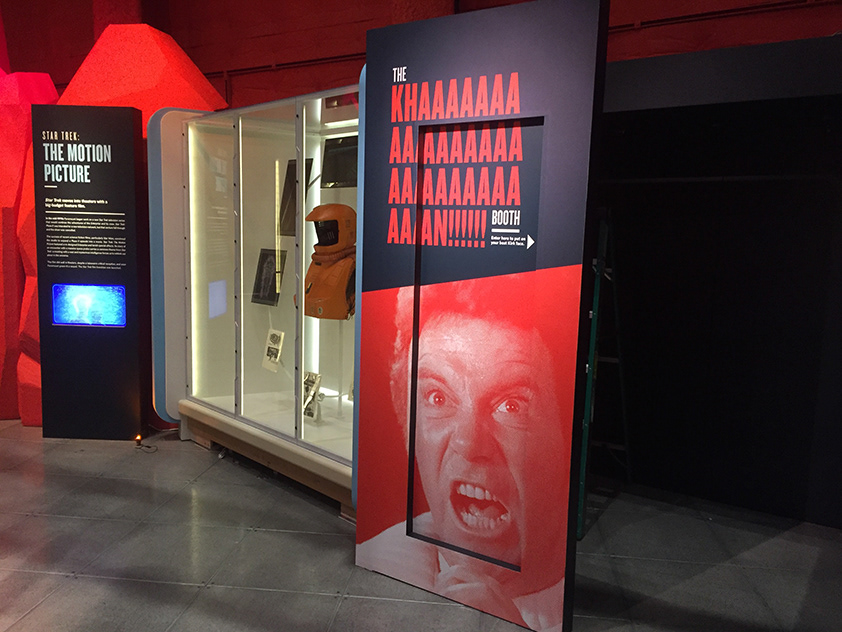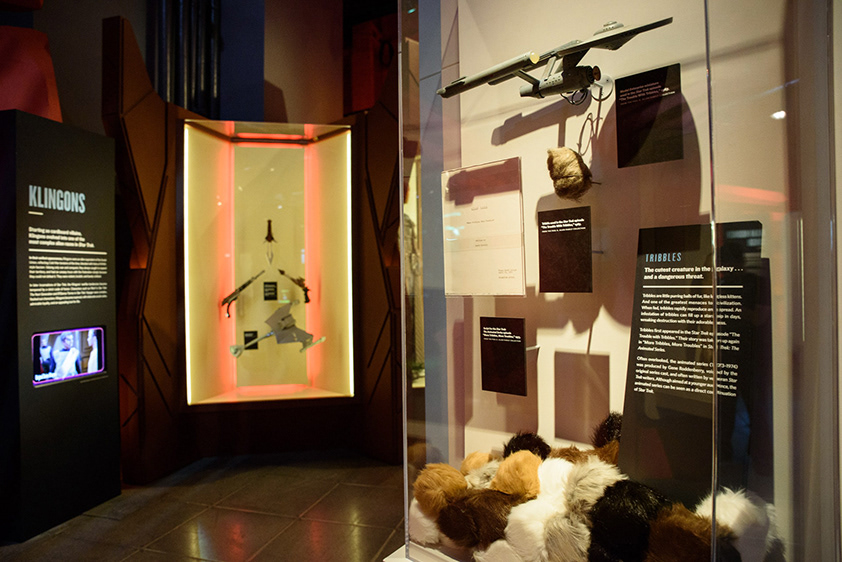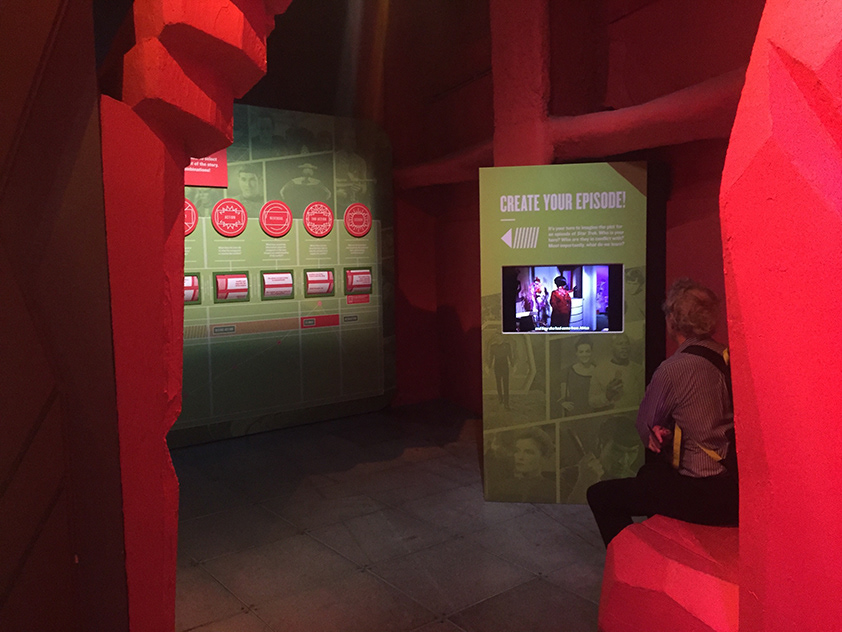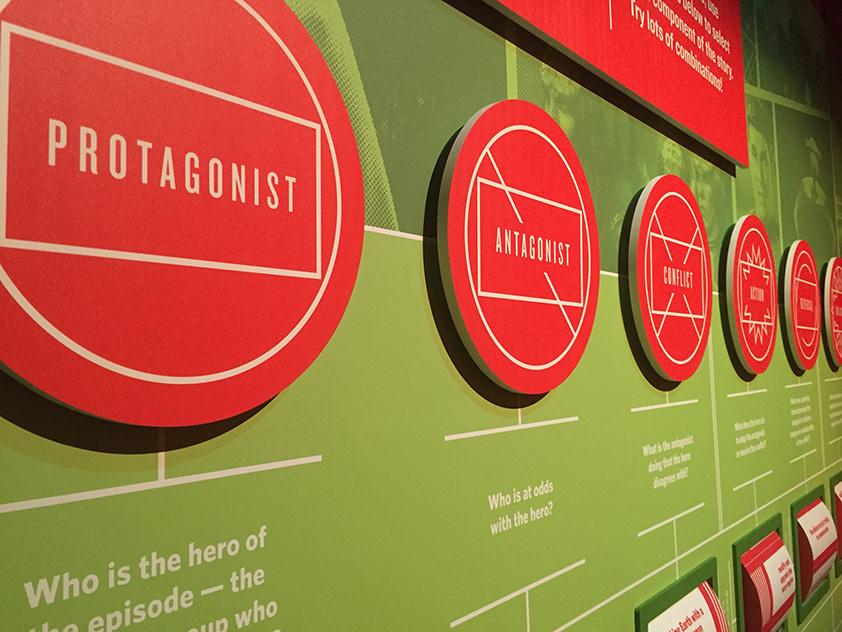 A SPECIAL NOTE ON THE TIMELINE
During the course of the project, I had the pleasure of working with a class from Cornish College of the Arts who designed this fantastic piece that went into the show. The class submitted several versions, narrowing down to the version that was produced for the gallery. This final piece was designed by Rachel Ivanoff and Jordan Twaddle. Props!